India is a land of customs and traditions. The ancient India had been so firmly incarcerated in the clutches of rotten mindsets of caste and creed that, the effect seems far from wearing off – to date!
Even after the advent of internet and globalization,  it is nothing but a disgrace on the society that its people are yet to open their minds. Many a couples have been brutally murdered and many deserted by their families on charges of committing the heinous of crimes: Falling In Love.
"Mar Jaenge, Lekin dusri caste me shaadi nahi karne denge. (Will Die, if we must but won't let marry another caste girl/boy)". Our relatives scare the shit out of us using such lines. Have a tough time convincing them? Allow me to give you a hand.  Gharwalo, this is for you! Inter-caste Marriages are quite beneficial, See how:
Eradicates the Taboo of caste:
When two families accept each other, they open their hearts to people irrespective of their caste or status. If one of the family happens to be of the lower caste, chances are that over the course of time, the mutual love and understanding will make other caste realise it is just one's thoughts and actions which determine one's standard – not a last name.
---
Acceptance and Unity: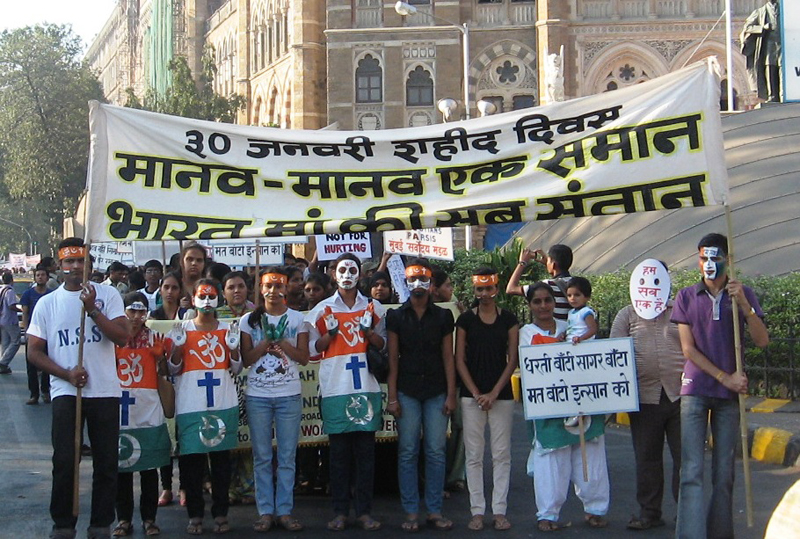 As two families grow closer, they respect each other and live in harmony. Take for instance, a Brahmin girl and a Muslim boy married. In time of religious riots, small connections and understanding of each other's religion solves half the problems. Won't their families try to sort out issues for the sake of their children?
---
Liberal Mindset: 
Inter-caste marriage makes people liberal and more open-minded in their thinking. They accept changes easily. People can evolve from orthodox and conservative thinking to accept the idea that, for these couples, all that matters is love.
---
Blend Of Cultures:
Inter-caste marriages impart the families with the opportunities to explore a different culture, celebrate different festivals, feast new delicacies and travel to different places (Provided, bride and groom are from totally different geographical areas).
Furthermore, these diverse marriages play an important role in binding society together. They spread the language of love and respect for individuals and produce a liberal, tolerant generation of people. They let Indian singles know, that when they're looking for a spouse – whether through family members or a matrimonial site for Indians – they don't have to limit their options based on a societal label.
---
Variety Of Options:
Singles can find themselves the best person who they will want to marry. No more restrictions on love. *Love_Birds_Happy" 🙂
---
Smarter Kids:
Inter-caste marriages are advantageous to kids. The differences in genetics from kids who were born from an inter-caste marriage are smarter than that of kids produced of a union in the same caste.
---
---
Share and Enjoy