Indian parents have always shunned their children's curiosity to learn about sex. To them, ethics dictate that 'such things' be kept from them until they come of age. Sadly, curiosity if not nourished properly, wanders to other implicit sources to satisfy its hunger of knowledge. What happens ultimately is, sex becomes a 'thing of fun', a 'no-to-be-discussed' topic – A taboo.
What kind of twisted logic drives some of our parents, teachers, and education ministers to protect children from sex education, and perpetuate the vicious cycle of cultural taboo and dangerous misinformation?
There are numerous misconceptions about sex and most teenagers suffer in silence, because they have no one to answer their doubts about the changes their body undergoes during puberty and adolescence. Thanks to the ignorance of adults, teens turn to friends for help and get the wrong idea of what sex is.
India stringently needs a curriculum where sex education is taught and supported by all stakeholders. Reasons are as listed:
KILLING CURIOSITY RESURRECTS ITS HUNGER MULTI-FOLD
Repressing the natural curiosity to learn about sex proves lethal. For, the teen then turns to other implicit sources like friends, images, internet – need not say porn. Human psychology pushes one to discover things that are being hidden from him. No matter how hard one tries, curiosity can not be suppressed. If not the right way, it will feed itself with improper knowledge and that is where all troubles start!
---
OLD CUSTOMS NEED TO BE DONE AWAY WITH 
Old and obsolete customs preventing women from myriad activities like entering kitchens and temples during menstruation must given a death-knell. Proper explanation of organs shall help stop inbreeding or the concept of marrying within one's family, child marriage and much more.
---
HELPS PREVENT FEMALE INFANTICIDE
Women of remote areas are still subjugated at the hands of their family. They are often maltreated and killed if they fail to deliver a baby boy. Proper knowledge of chromosomes shall educated them that it is the man whose chromosomes decide their baby' sex. Imagine how many lives it could save!
---
HELPS PREVENT RAPE CULTURE
The culture of rape stems from not being educated correctly. Little boys are not told that little girls are not there for their amusement. They instead are taught that men rule the society.  Sex education in schools will go a long way in preventing rape culture.
---
SEX SHOULD NOT BE A TABOO
Why are we so scared of talking about sex? It is one of the human-things after all. Once sex education is implemented in schools, sex as a subject will stop being taboo and can be discussed openly and freely, allowing for more open dialogue and progress.
---
UNRAVELS THE MYSTERY SURROUNDING SEX 
What bigger an irony can be cited than this: Sex remains mystified in the land of Kamasutra. India gave to the world a detailed study of sex and its own inhabitants remain ignorant of it. Our ancient temples and monuments clearly details sex positions and are very open about it. Why this ignorance then? Children should not be subject to that kind of ignorance and should be allowed to be educated about the topic instead of it being something they learn in Bollywood movies.
---
MOVES YOUTH FORWARD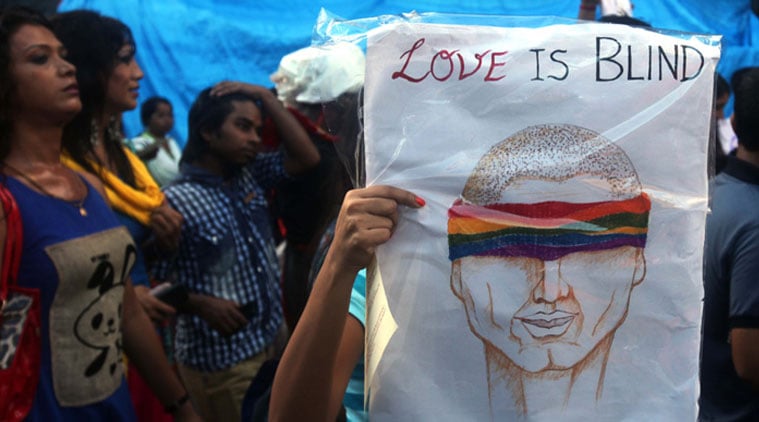 The youth are currently held back because of the regressive systems we have in place. They aren't allowed to express their sexuality at all. The LGBT revolution is just taking place albeit slowly – more and more people are "coming out" and expressing their sexuality but since it's still considered a taboo in society, it will take time. That needs to change ASAP.
---
POPULATION CONTROL
Population is the biggest problem India is struggling with. All thanks to the ignorance towards proper sex education. Sex education will go a long way in bucking that trend. Once people learn the basics of family planning and management, things will change.
---
PREVENTION OF STD TRANSMISSION
Having proper education about sex will enable the fertile men and women have safer sex and thus, preventing STDs from spreading. Rural women suffer the most of these diseases. Government's step to spread awareness about contraceptives is an appreciable move but is certainly not enough.
---
HAVING COOL AND FRANK PARENTS
They say, "We are friends". But, are they really? Because of this sex stigma, our parents fail to establish a friendship relation with us when it's the most needed. Thus, starts coming a gap. Imagine your parents discussing sex with you, will you not feel freer to talk to them about everything – just as you talk to friends? What better could sex education do?
---
---
The benefits of sex education are aforementioned. It is up to you to acknowledge them or turn them a blind eye!
Share and Enjoy